You must spend money to service and maintain your car, which makes it all the more important to spend your money wisely. This means using a quality Volkswagen specialist, employing skilled technicians to deal with the modern motor vehicle designed by Volkswagen.
We are committed to providing the best possible customer service to owners of Volkswagen vehicles. It is important that your local VW garage not only has the specialised equipment to cope with maintaining your Volkswagen, but also the all too important specialist knowledge and familiarity with the brand.
The General Motor Company has invested for the last forty years, in the equipment training and technical libraries necessary to keep your Volkswagen maintained to VW specifications.
To this end we use the best equipment currently available; this equipment matches or exceeds the specification required by Volkswagen in order to maintain your car in the best possible condition.
Services offered to Volkswagen customers are extensive and include:
Servicing & Repairs
MOT testing
Software updates
Key & Remote matching
ECU matching
Auto electrics
Air conditioning – system diagnosis and repair
Tyre Services – fitting, 4 wheel alignment, balancing, tyre pressure monitoring faults
Diagnostics using VW's licensed online dealer diagnostic equipment ODIS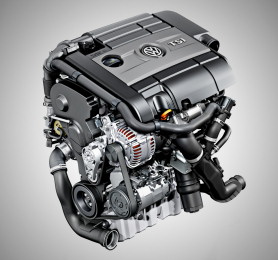 Diagnostics on the modern motor car can vary from the very simple through to the extremely complicated.
An example of a simple problem may be the fact that a light does not work and the fault lies within the bulb or a fuse. At the other end of the spectrum you could have an intermittent fault that only happens at a certain speed, in certain weather conditions, at certain times of the day and obviously anywhere between the two.
Whatever your vehicles fault or problem may be it is imperative that it is investigated by a qualified experienced technician, using the right equipment to pin point the fault in the shortest possible time, therefore saving you the inconvenience and cost of a long drawn out and possible wrong answer.
To this end The General Motor Company has, and is still investing heavily in training for its employees. We firmly believe this is the only way to keep abreast of technology and at the same time give you, our customer, value for money.
We utilise a comprehensive portfolio of VW diagnostic tools including ODIS / VAS – The same tool in use at VW dealers nationally and supported online by VW Germany themselves. Other diagnostic tools include: Autologic VAG, Vag Com VCDS, Bosch, Crypton, Autel, and Picoscope.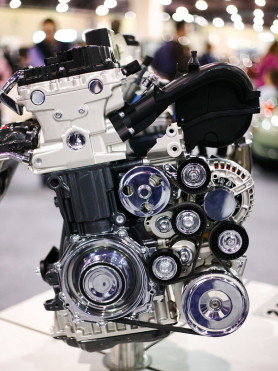 Oscilloscopes and Smoke Pro are used for actually 'SEEING' what is happening; through to basic scan tools for clearing that annoying warning light. As well as all the basic diagnostic tools to make sure the fundamentals are correct i.e. mechanical condition of the engine.
This is backed up by a comprehensive information technology portfolio, supplied to us by a selection of sources, VW Erwin, (VW's own online workshop manuals), Autologic Diagnostics, Bosch, VCDS Vag Com and Autodata (market leading company in this field).
This ensures that not only do we have the right technician for the job but we also have the right tooling for the job and the latest technical information for the job, the three combined form a quick cost effective, efficient cure for your car.
Why not call us about your Volkswagen? 0161 483 3883
Or we also do emails! Drop us a line at hello@genmoco.co.uk